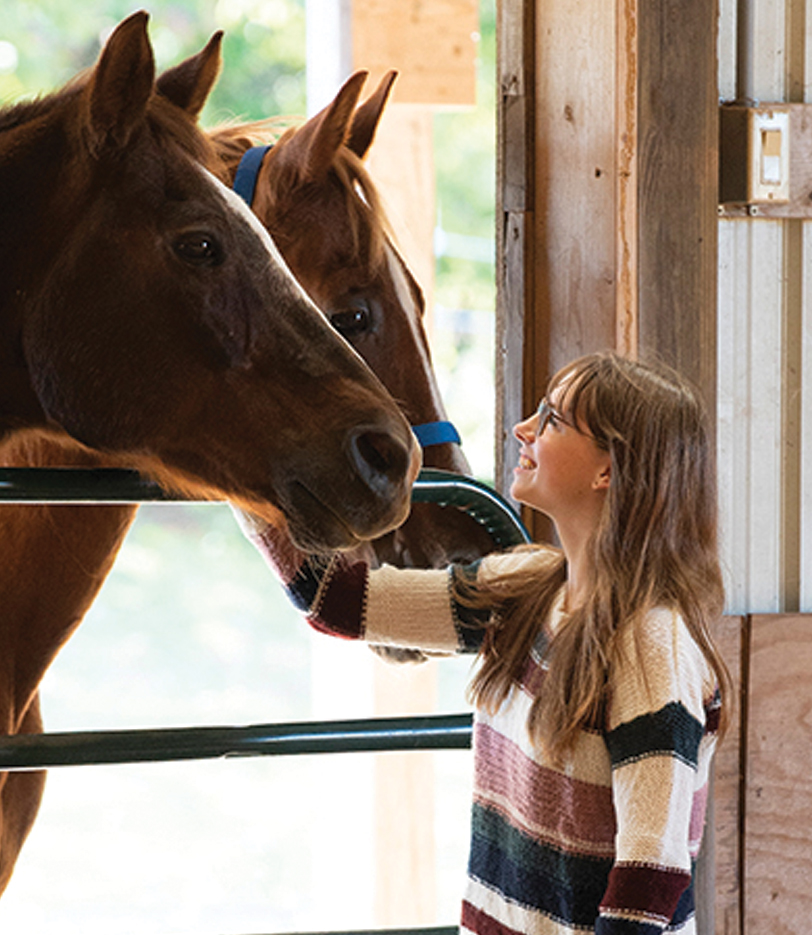 Equine-Assisted therapy (EAT)
Equine-assisted therapy partners a mental health professional, an equine specialist, and a horse(s) with clients during a session. Horses are valuable team members as they provide a mirror for clients.  Horses are very sensitive and can sense our emotions even before we feel them!
During sessions clients can participate in anything from guided activities with the horses to simply being with them, and enjoying the peace and calm that emanates from the horses.